Unified Payments Interface (UPI) is a mobile app-based payment system that brings multiple bank accounts to one platform. It results in an effortless funds transfer experience which is quite unique in the industry.  UPI combines various banking services, smooth fund routing, plus merchant payments into a single mobile application (of any participating bank). It also handles "Peer Peer" collection requests, which can be scheduled and paid according to need and convenience.
UPI was introduced in the Indian financial system in the year 2016 and it encourages digitization in payment.  The pilot launch was on 11th April 2016 by Dr. Raghuram G Rajan, then Governor, RBI at Mumbai. Banks have started to upload their UPI-enabled Apps on the Google Play store from 25th August 2016 onward. It has a daily transaction limit of up to Rs.1 lakh.  As of March 2022, there are 314 banks available on UPI with a reported monthly transaction of INR 9,60,581.66 crores.
The reported transaction and growth were huge and the same is compiled for the past five years as follows.
| | | | | |
| --- | --- | --- | --- | --- |
| Month | # of  Banks on UPI | Monthly Value (in Cr.) | Monthly Volume | Y-o-Y growth % |
| Sep-16 | 25 |                                    33 |                          90,000 | |
| Sep-17 | 57 |                              5,326 |                  3,09,80,000 | 34322% |
| Sep-18 | 122 |                            59,835 |               40,58,70,000 | 1210% |
| Sep-19 | 141 |                         1,61,457 |               95,50,20,000 | 135% |
| Sep-20 | 174 |                         3,29,028 |            1,80,01,40,000 | 88% |
| Sep-21 | 259 |                         6,54,352 |            3,65,43,00,000 | 103% |
| Mar-22 – half year | 314 |                         9,60,582 |            5,40,56,50,000 | 48% |
The pandemic has considerable influence on the UPI transaction growth according to market intelligence and business research. Even with lesser economic activities during the pandemic, the UPI payments mostly doubled during that period. It is continuing in the current fiscal year also.
There are numerous benefits of the Unified Payments Interface (UPI).  It is a fast, hassle-free, and the cheapest way of money transfer, which you can do from anywhere and at any time.  With the UPI app, there is no need to carry cash. There is no transaction fee.  Use the QR code scan to make online and offline purchases. It works on immediate payment services and is available 24*7. One can initiate transactions from any bank's UPI app and transfer funds with a virtual payment address. Both payment and collection transactions are possible.
Of late, most small traders and service providers switched over to UPI-based payment systems as part of their business transactions.  They consider such transactions as good as cash transactions where remittance or compensation out of their product or services are found immediately in their account.  Further, they can use the same fund to procure goods or services for their business activities.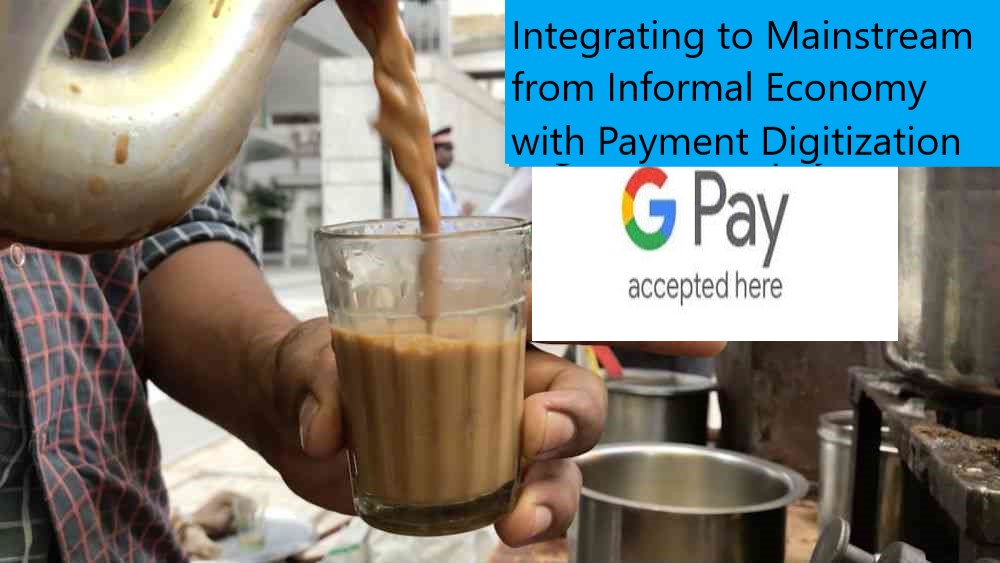 Thus, the arrival of UPI has a greater impact on the economic activities among the unorganized sector and informal sectors which were under the clutches of cash transactions previously.  The UPI transaction gives both government and tax authorities to track transactions for all monitoring purposes including taxation.  This will bring more people under the tax net as well.
It gives a clear lesson that adequate use of technology with public convenience could achieve the much-needed accountability in financial transactions.  Instead of creating multiple rules and regulations and stifling economic activities, it is good for the progressive government to tame technology to achieve its objectives.
DART Consulting provides business consulting through its network of Independent Consultants.  Our services include preparing business plans, market research, and providing business advisory services.  More details at https://www.dartconsulting.co.in/dart-consultants.html