According to the saying "If your neighbor gets laid off, it's a recession.  If you get laid off, it's a depression," (courtesy – of Harry S.  Truman).  It is a fact that any drop in economic growth results in ripple effects in society.  Recently, most of the countries had experienced a drop in economic growth due to the impact of Covid – 19.  Technically, a recession is two consecutive quarters of negative growth in the gross domestic product (GDP) which was equally occurred in India also.
Thus, the post covid.  economic activities can be considered as post-recession as well since all of us have undergone recession in tune with the Covid 19.  Of course, there are a lot of expectations about overall economic growth, but the real question is which sector would be benefited in the coming years.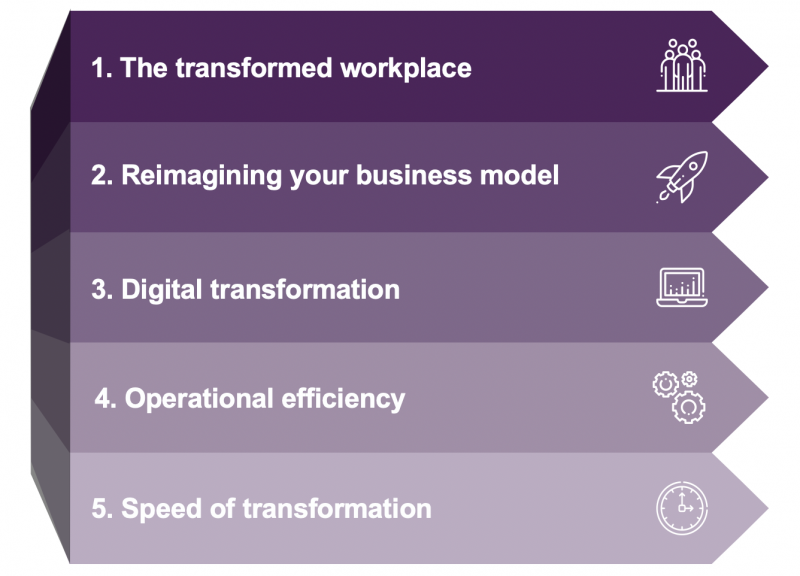 If the Digital mode of promotion of goods and services were the direct effect of the 2008 recession, then digitization is going to be the Post Covid growth.  Digitization encompasses multiple activities including online buying of products or services to online customer service.  Growth of remote labor, digitization, use of artificial intelligence (AI), and machine learning are a few such associated segments that could experience higher growth in the coming months.  Meanwhile, the COVID-19 crisis was a testing ground for all these technologies.
The employees' preference for remote working was a trend observed during covid and post covid., This has resulted in the development of tools to manage employees, projects,s and more.  Online marketplace for virtual shopping became the new trend and bought significant changes across the globe.  According to a UNCTAD and Netcomm Suisse eCommerce Association survey, globally online purchases have climbed by 6%-10% in most product categories.  Another trend observed was a preference to buy products that reflect new health and hygiene issues in several sectors and countries.  Further, the health consciousness resulted in the fitness sector moving digital.  People adapted to home exercises in the form of live online classes and pre-recorded classes.  As a result, the online fitness community is currently booming.  The global online/virtual fitness market size reached around $6,046 million in 2019 and is projected to reach at $59,231 million by 2027, growing at a CAGR of 33.1% from 2020 to 2027.  Another dimension in the health sector is online consultation and diagnosis.  The Online consultation of doctors and diagnosis has taken a new shape during Covid, and this trend is expected to continue.  Globally, the online doctor consultation market is expected to be over $800 million by FY2024 growing at a 72% CAGR.
Digital banking has grown in popularity in recent years, and the pandemic certainly accelerated the switch as in-person branch visits declined drastically in most places.  For the most part, retail banks have relied on in-person sales to make profits.  Some banks have increased the visibility of their digital sales platforms since the pandemic began.  In India, for example, HDFC has set up an online facility that allows customers to start savings accounts instantly.  HDFC had attracted 250,000 new customers in less than a month as of early June.  Digital payment including RTGS, NEFT, IMPS, and UPI grew by 99%  in India during the period 2019 -20 (reached 15.85 crores in crores) compared to the previous year in value, and thereafter it grew by another 87% in the following year.  This trend is expected to continue or get stabilized around this value in the coming years.  This results in higher electronic payments (particularly contactless payments at the point of sale) and recent surveys revealing a considerable shift in payment behavior from cash to cashless.  In 2021, digital wallets contributed 45.45% followed by debit cards 14.6% and credit cards 13.3% in the e-commerce payment methods.  Digital wallet payment modes are expected to compete over other e-commerce payment methods through 2025 by 52.9% of transaction value according to market data.
New payment services specializing in e-commerce transactions have emerged, offering consumers a simple and secure way to transfer money (often with free insurance coverage on their online purchases) and retailers the ability to sell goods and services globally.  Non-financial businesses such as e-commerce sites and phone companies have begun to operate their own "electronic wallets," providing customers with a simple and inexpensive way to exchange money among themselves, often with a focus on small transactions for which traditional transfers would be too inconvenient and costly.
DART Consulting provides business consulting through its network of Independent Consultants.  Our services include preparing business plans, market research, and providing business advisory services.  More details at https://www.dartconsulting.co.in/dart-consultants.html