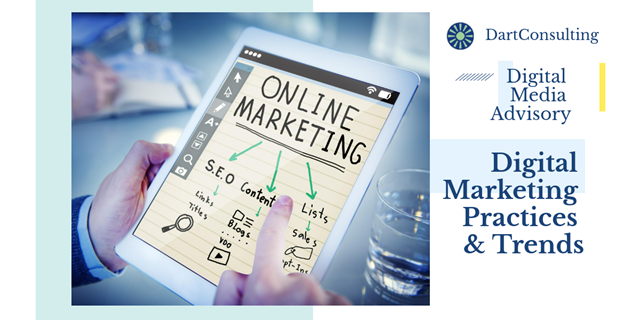 Digital marketing is a method of marketing through digital channels.   Businesses leverage digital channels such as search engines, social media, email, and their websites to connect with current and prospective customers.   In general any business who wants to generate lead or sales need to follow the basic digital marketing framework called AIDA
Below is the basic structure of Digital marketing practice to follow for any type of businesses.   The key role of any digital marketing advisor is to find the best channels and strategies that will improve the conversions /goals of their organization. 
For example, an educational training institute may want to focus more on e-mail marketing and google ad-words whereas an e-commerce organization has to concentrate more on social media and content marketing.