India ranksat 109th position among 124 nationsworldwide in 2018 for mobile internet speed, with an average download speed of 9.12Mbps with a global average of 23.54Mbps.  The country is expected to get 5G technology by the end of 2022 to increase the speed of the internet services it provides.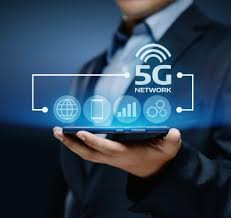 5G is a fifth-generation cellular technology that will increase the downloading and uploading speed over the mobile network and reduce the responding time taken by the network as a result increase in energy efficiency and offer more stable network.  The deployment of 5G is same as 4G and it will happen in an auction of a millimeter- wave spectrum with a frequency range between 28 to 100 GHz.  5G technology has the potential to transform the entire internet and it will be the backbone of other technologies like virtual reality, self-driving car, Internet of things and Online gaming.  5G will also help in automation of various sectors like automobile, health, education etc.  5G has a potential to unlock the next level of connectivity.
The transformation from 4G to 5G is infrastructure intensive;therefore mobile service operators need to upgrade their hardware countrywide, which may take more than a year or two to fully provide service to all the areas.
A quick competitive analysis reveals a few facts related to the growth of 5G.  The US has already started testing 5G technologies in some areas.  Besides the US, South Africa and Korea have already started deploying 5G in some selected areas.  In India telecom regulatory authority of India (TRAI) has already started the process of auctioning 5G spectrum.  According to different analyst, India will get 5G by the end of 2022.
In the coming few years the mobile service provider will upgrade from 4G to 5G services. The customers will end up buying new 5G enabled smartphone and sim in the coming years.  Samsung, OnePlus, Xiaomi and will all offer 5G smartphones next year onwards.
Chinese telecom company Huawei expects, India will emerge as the 2nd largest 5G market in the world in the next 10 years.  According to the report published by Global Telecom Industry body (GSM Association) there will be 1.4 billion 5G connection globally by 2025, which is around 15% of the total market, by this calculation around 50% of the connections in the US will be 5G, 30% will be 5G in China and 5% in India.