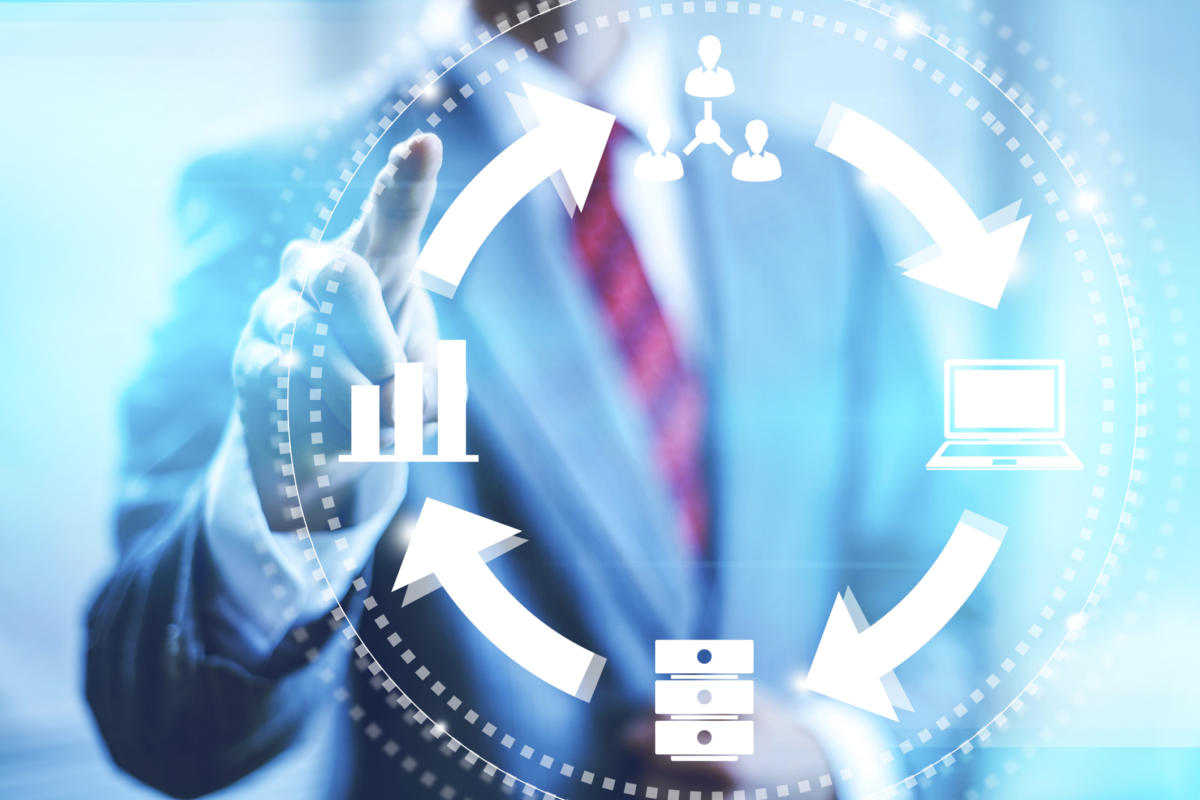 The Covid-19 pandemic in 2020 has had major impact on businesses especially on Small and Medium Enterprises (SMEs).  The new situation has forced even large profit-making corporations to re-evaluate their business processes to match up with the changing business environment.  It is a fact that digital transformation is one such option absorbed by companies invariably, of late. The period of lockdown has witnessed accelerated adaption of digital transformation in order to maintain business continuity through remote workforce.  The lockdown period can be attributed as historical milestone in digitization where there emerged a new realization for exploring innovative method of delivering the products and services through technology.
The major role played by the cloud based applications cannot be undermined but need to analyze at this point.  During lockdown, there was increased acceptance of delivering products and services without actual contacts.  The growing teleconferencing which is being held worldwide every day is another outcome of the recent developments. According to market intelligence more than 80% of company executives agreed that cloud computing and networks helped their businesses get through the crisis.
Generally, digital tools enable businesses to redesign processes from the ground, rebooting how work gets done by leveraging the benefits of technology.  Thus, during this journey, businesses redefine its process while keeping its accepted delivery standards with improved efficiency.  The primary benefit of cloud based digital tools is that it is easy to implement. One needs to secure high speed internet connection to derive the full benefit of it.  No installation and no personal visit needed and which are in tune with the new norm of social distancing.  The initial investment is very low compared to the traditional applications as developed by bigwigs like IBM, Microsoft, and Oracle etc.  It is recent phenomena that one can find that even a small firm with good computing skills can develop such applications as Mobile app or Web app within no time.  Whereas, such applications were developed by big firms in the previous years with huge cost of ownership which repelled small companies to implement digitization.  The web or mobile app as developed by small firms has turned out to be a big boon to Small and Medium-Sized Enterprises. It encourages them to embrace digitization without any huge investment.
The adaption of right technology is needed to manage workforces.   Generally, the tools to record attendance, project management, invoice, payroll, task management along with the inventory management are the options needed for SME.  A digital attendance management system makes it easy to keep track of employee details, making project management much easier. Such cloud-based Task Management system is widely accessible from any device either from system or from mobile application. The web app as developed in Smart Admin Manager helps boost the productivity of employees. Smart Admin has all tools as need for Human Resource Managements and Project Management systems and more. It enables real-time capturing of Time & Attendance from any location.  Thus, SMEs mandatorily implement digital transformation which will be the key for survival in the current and in any of the similar future crisis.
DART Consulting provides business consulting through its network of Independent Consultants.  Our services include preparing business plans, market research, and providing business advisory services through the network of Independent Consultants.  More details at https://www.dartconsulting.co.in/dart-consultants.html