COVID-19 vaccination has begun and it is available to citizens in different phases.  There are two vaccines available as on today, one is COVAXIN and the other is COVISHIELD.  Sputnik V is the third vaccine approved as of now.  Here is a quick overview of all three vaccines: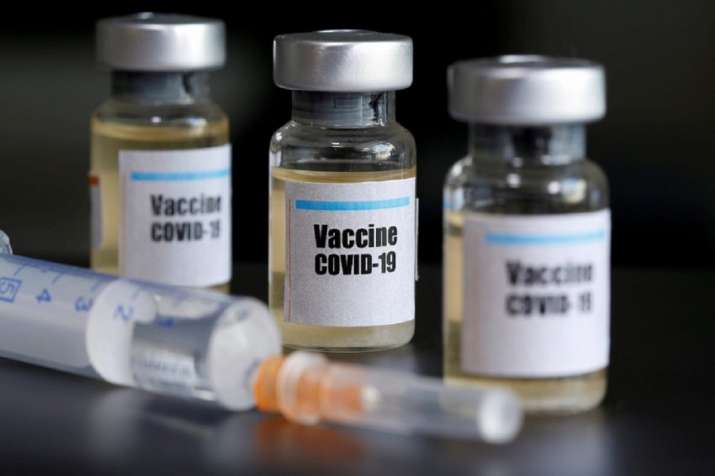 Topics
COVAXIN
COVISHIELD
Sputnik V
Developed by
Bharat Biotech developed in collaboration with the Indian Council of Medical Research (ICMR) – National Institute of Virology (NIV).
Oxford University and AstraZeneca and manufactured locally by the Serum Institute of India
Developed by Moscow's Gamaleya Institute and Dr Reddy's Laboratories will be importing the first batch of 125 million doses
Mechanism
Whole-Virion Inactivated Vero Cell-derived platform technology.  Inactivated vaccines do not replicate and incapable of infecting people but still able to instruct the immune system to mount a defensive reaction against an infection.
Similar technology was used for developing vaccines for various diseases like Seasonal influenza, Rabies, Polio, and more.
When the vaccine is injected into a patient, it prompts the immune system to start making antibodies and primes it to attack any coronavirus infection.  Teaches the immune system to prepare a defense mechanism against the active virus. Similar technology was used for developing a vaccine against Ebola.
It uses a cold-type virus, engineered to be harmless, as a carrier to deliver a small fragment of the coronavirus to the body. It safely exposing the body to a part of the virus's genetic code in this way allows it to recognize the threat and learn to fight it off, without the risk of becoming ill. After being vaccinated, the body starts to produce antibodies especially tailored to the coronavirus.
Storage Restrictions
2C to 8C
2C to 8C
2C to 8C
Efficacy Rate
81%
90%
92%
Stage of Clinical Trial
In Phase 1 and Phase 2 clinical trials, about 680 (300 in Phase 1, and 380 in Phase 2) were administered with 2-doses of COVAXIN.  According to Mar 2021 press release, the whole virion inactivated COVID-19 vaccine candidate demonstrated

an interim vaccine efficacy of 81% in its Phase 3 clinical trial. The trials involved 25,800 subjects

 AstraZeneca US Phase III trial of AZD1222 demonstrated vaccine efficacy of 79% at preventing symptomatic COVID-19 and 100% efficacy at preventing severe disease and hospitalization.

This interim safety and efficacy analysis was based on 32,449 participants accruing 141 symptomatic cases of COVID-19. The trial had a 2:1 randomization of vaccine to placebo.

Vaccine efficacy was consistent across ethnicity and age. Notably, in participants aged 65 years and over, vaccine efficacy was 80%.

 Denis Logunov and colleagues report their interim results from a phase 3 trial of the Sputnik V COVID-19 vaccine in The Lancet. The trial results show a consistent strong protective effect across all participant age groups. The ongoing phase III study is a randomized, double-blind, placebo-controlled, multi-center clinical trial involving 40,000 volunteers in Moscow, and is scheduled to run until May 2021
 Dosage
The two doses are given four weeks apart
The interval between two doses of the Covishield vaccine is four eight weeks
Sputnik jab uses two slightly different versions of the vaccine for the first and the second dose – given 21 days apart.
COVAXIN Criticism
The approval was given in January while the third phase of the trial was still underway, sparking skepticism and questions from experts. Experts wondered how a vaccine was cleared for emergency use by many vulnerable people when its trials were still underway.  The All India Drug Action Network said that it had been "baffled to understand the scientific logic" to approve "an incompletely studied vaccine".  It said that there have been "intense concerns arising from the absence of the efficacy data".Both the manufacturer and drug regulator had defended Covaxin, saying it was "safe and provides a robust immune response".
COVISHIELD Criticism
At least 10 countries suspended the use of the Covishield amid concerns that it may be potentially causing dangerous blood clots in some recipients. European Medicines Authority's safety committee (PRAC) found that  rare types of blood clots occurred in "unusual" sites like veins in the brain (CVST), abdomen (SVT), and in the arteries, together with low levels of blood platelets and, "sometimes", bleeding
Sputnik V Criticism
Sputnik V drug bypassed traditional steps in testing before its release.  Even at home, many ordinary Russians shied away from getting the jab once it was made available to the public in December.BrazilHealth Regulatory Agency found faults in all clinical studies of the vaccine's development, as well as absent or insufficient data.   EU Internal Market Commissioner Thierry Breton said Europe had "absolutely no need for Sputnik V. In September, an open letter co-signed by 30 scientists worldwide criticized inconsistencies in phase I and II study paper. Phase III data have been met more warmly.  Some commentators have pointed out that, the primary outcome was reported unusually early, at 21 days following the first dose, rather than following the second dose—the original protocol for the trial has not been published so it is not possible to know whether this was decided before or during the trial.  But others argue the phase III data published to date have vindicated Russia's decision to go ahead with Sputnik V vaccinations. Sputnik V has been approved so far in 60 countries, including Argentina, Palestinian territories, Venezuela, Hungary, UAE, and Iran.
Note:  The above information has been compiled based on newspaper publications and not based on any scientific/medical research done by DART Consulting.  Readers are advised to refer to respective authentic literature/websites of vaccine manufacturers while taking decision.
DART Consulting provides business consulting through its network of Independent Consultants.  Our services include preparing business plans, market research, and providing business advisory services through the network of Independent Consultants.  More details at https://www.dartconsulting.co.in/dart-consultants.html